Hotel Pointner
Body – Mind – Soul : Rediscover yourself at Bio and Seminar Hotel Pointner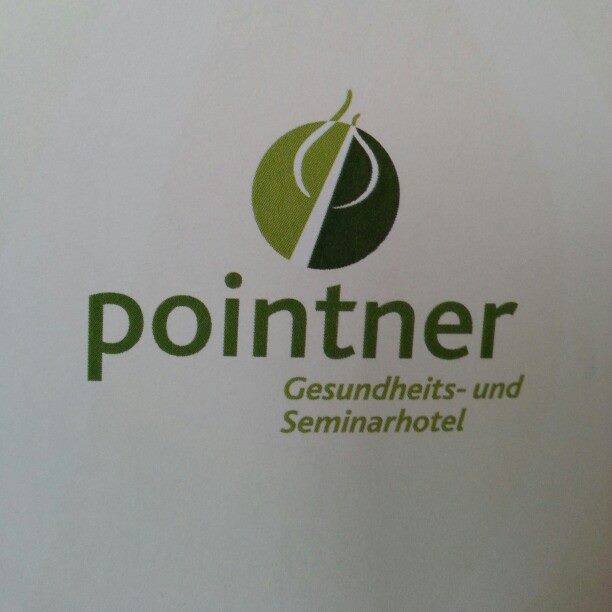 Bichlach 41, Reith bei Kitzbuehel, 6370, Austria
47.477724641818, 12.34841927964
Bichlach 41, Reith bei Kitzbuehel, 6370, Austria
47.477724641818, 12.34841927964
Body – mind – soul: 
rediscover your inner self at Bio- & Seminarhotel Pointner
Body – mind – soul: 
rediscover your inner self at Bio- & Seminar Hotel Pointner
Welcome!
We have had our family business since 1973 and offer holidaymakers as well as seminar guests an eco-conscious stay (since 2017, stays at our hotel have been climate-neutral). Our vegetarian whole-food cuisine plays a central role. Needless to say, the foods we use are sourced from organic-certified producers (subject to regular inspections by Austria Bio Garantie).
We look forward to seeing you here!
Your host Pointner family
At the Sivananda Yoga Seminar House, which is located right across from our hotel, you will have an opportunity to attend yoga classes and meditation sessions. Experienced yoga instructors will teach you exercises to reduce tension and stress.
Practice your yoga or breathing exercises on an outdoor yoga platform.
The program is further enriched by talks, weekend seminars and training for yoga instructors. In the Yoga Boutique, you will find professional literature about yoga, meditation and health, yoga accessories, relaxing music and much more.
Further information:   http://www.sivananda.at
Below you will find useful information about our hotel:
Internet:In the dining room, you have the opportunity to use our free Wi-Fi. Login information is available at the reception.
Sauna:We will be happy to heat up our sauna for you. Please note that sauna times are determined by the Sivananda Yoga Seminarhaus and sauna visits are only possible between 11:30 AM and 4 PM when no programs are scheduled.
All rooms are equipped with auto mains disconnect. However, this isn't anywhere near as effective if appliances are left switched on or your mobile phone is plugged in and recharging.
Tea and water are available for your enjoyment throughout the day free of charge.
All meals are prepared in accordance with the guidelines of the Sivananda Yoga Seminarhaus. This means that we cook for you without using eggs, vinegar, mushrooms, leaks, onions, garlic as well as some other foods. Naturally, all of our ingredients come from organic-certified producers (subject to regular inspections by Austria Bio Garantie).
Please stick to our meal times and be in the dining room at 6 PM for dinner and 10 AM for breakfast.
On our sun terrace, you can spend your breaks and enjoy fresh-pressed juices, grain coffee, drinking chocolates and much more. In addition, you will also find a fine selection of chocolates and cereal bars.

Since 1987, we are hosts at a variety of workshops for body, mind and soul. In our seminar rooms and your seminar a success. Our hotel has 5 meeting rooms in size from 70 m² to 200 m². We are happy to equip the seminar, free with mats, cushions, blankets, music, flip-chart, from desks or chairs.
All seminar rooms feature natural light and wooden floor. The seminar rooms are available daily at the clock time from 7.00 am until 22.00 clock. If you need the spaces outside these hours, please contact us for consultation.
We are happy to provide high-quality mats and blankets. Should these be contaminated with candle wax or other materials will be charged for cleaning a contribution towards expenses.
Sustainability
For many years now, we have held the Austrian Eco-Seal as well as the European Eco-Label. And for more than 30 years, we have also been proud to display a "Green Toque".
1973
A childhood dream comes true:
Florian Pointner opens the "Florian" guesthouse.
1979
Beginning of our focus on whole-food, all-natural cuisine, now re-christened the "Gesundheitshotel Florian". From this point on, already half of the products used are from quality-certified organic farms.
1989
Our first seminar building (today's Sivananda Yoga Seminar House) is opened.
1990
Renamed – now a "Health & No-Smoking Hotel". Since this time, our hotel has been run as a meat- and smoke-free establishment.
1994
Awarded the Eco Seal Tyrol, later to be replaced by the Austrian Eco Seal.
1995
Awarded the "Green Toque" for whole-food, all-natural cuisine.
1998
Health & No-Smoking Hotel Florian is the first in Tyrol to receive the Austrian Eco Seal.
1999
Our second seminar building is opened.
2000
Austria Bio Garantie. Since 2000, we are continually reviewed to ensure compliance with existing bio-making guidelines.
2001
Completion of a car-free zone between the hotel and our seminar buildings.
2002
Since 1 February 2002 runs in our ecologically produced electricity from the socket. We were the first hotel company in Austria, which has renounced nuclear power.
2003
First hotel in Austria and only the third in Europe to receive the European Eco Label.
The Pointner Family (owners) are pictured with the Minister of the Environment (far left) and the Mayor of Reith bei Kitzbühel (second from the left).
2006
Renamed "Biohotel Florian"
Finalist beim Royal Accomodation Award for Substainable Tourism in Europe 2006.
2008
Honored as 10-year holders of the Austrian Eco Seal.
2009
With the beginning of 2009, the previous owner Florian Pointner the hotel has to his wife, Alexandra Pointner passed.
2012
Rechristening of Biohotel Florian to Hotel Pointner, representing a return to our roots. We continue to make exclusive use of foods from quality-certified organic farms (subject to ongoing inspections by Austria Bio Garantie), with which we prepare delicious vegetarian whole-food cuisine and yogic vegetarian dishes.