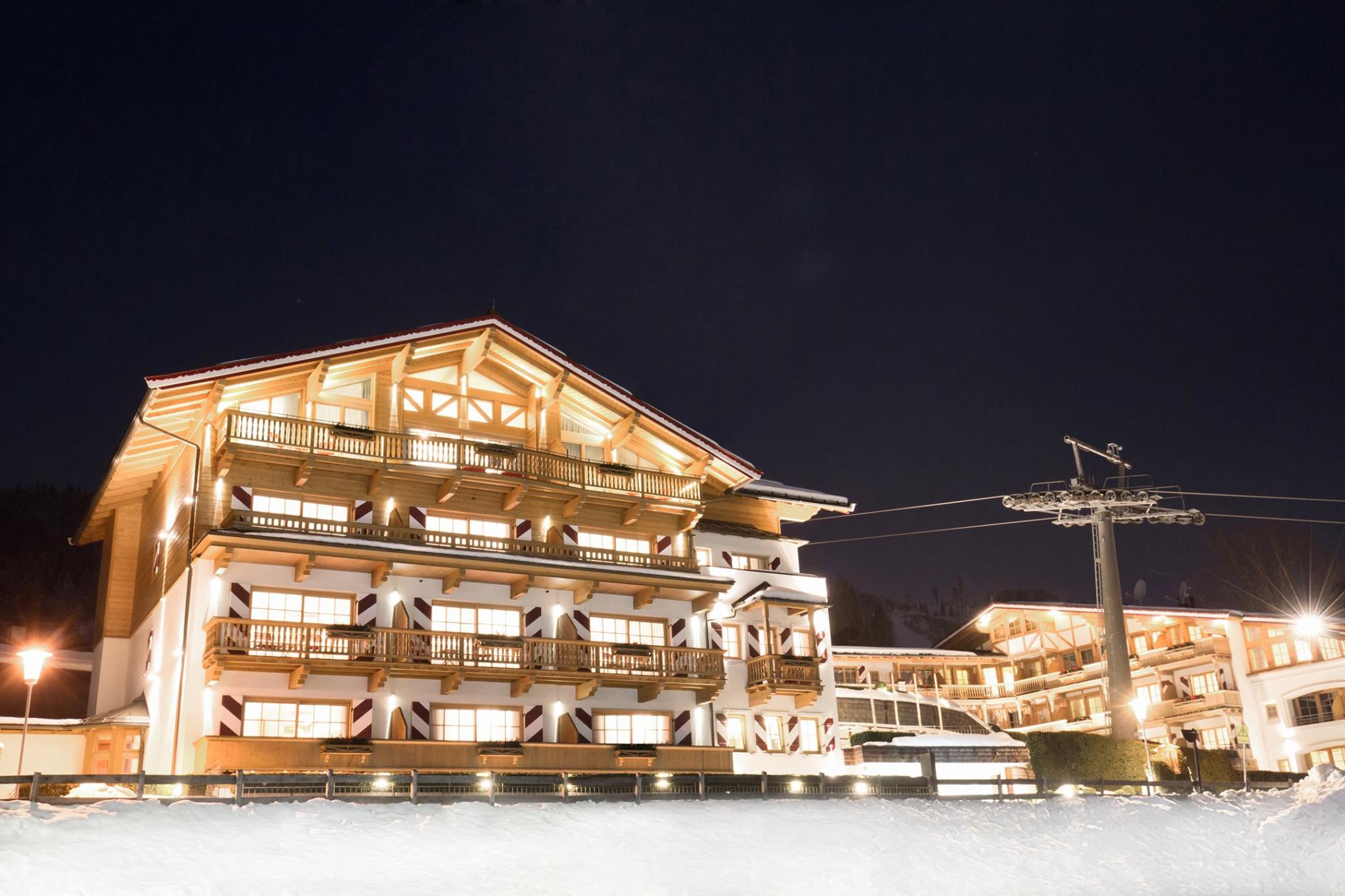 Hahnenkammstrasse 5, Kitzbuehel, 6370, Austria
47.442835101678, 12.388461706134
Hahnenkammstrasse 5, Kitzbuehel, 6370, Austria
47.442835101678, 12.388461706134
Hotel Kaiserhof Kitzbühel
A STYLISH ATTITUDE TOWARDS LIFE AND CLASSIC VALUES
Hospitality lasts a lifetime. We promise. Our hotel, which has been run by the owner family for generations, knows how to wonderfully combine the cozy home with the delightful, exquisite.
Of course, care in the details and understanding of your wishes are essential, as is the cozy and high-quality furnishings, the pleasant and spacious spa and of course our stylish restaurant with an abundance of sumptuous temptations.
Incidentally, Emperor Franz Joseph I would certainly have liked to have chosen Kitzbühel as a holiday destination, but with the rather arduous means of travel more than a hundred years ago he only made it from Vienna to Bad Ischl.
What makes us so sure? His pronounced sense of living tradition, because only then is tradition real. As with us.
5 good reasons
… BOOK YOUR STAY IN KITZBÜHEL WITH US
IMPERIAL LOCATION
We are in the middle of the breathtaking Alps. It is only a few steps from our hotel to the world-famous ›Streif‹ run. At the same time, Kitzbühel is known for its exciting celebrations and its fascinating glamor. Here you can fulfil many different wishes without having to leave the place.
IMPERIAL CHARM
Our hotel, run by the owner family, has pampered its guests for many generations. We accompany you in finding and maintaining the comfortable pace of old Austria, whereby you can fully rely on the advantages of a modern hotel. Our wellness & spa area in particular enchants our guests.
IMPERIAL LUCK
A cozy paradise awaits you. This confirms our ranking on TripAdvisor, where we have long been one of the best-rated hotels in Kitzbühel. The fact that our guests feel so comfortable with us can be traced back to many special features: The exquisite cleanliness and genuine hospitality in our house are certainly decisive for this.
IMPERIAL CUISINE
Diversity is something delicious. The KAISERHOF'S chef de cuisine , Ernst Köstenbaumer, is a master at translating the great tradition of Austrian cuisine into a contemporary form. With our high-quality dishes, a keen sense for tasteful nuances and a rich selection for people with allergies and intolerances, we don't just offer food, but always a wonderful experience that brings body and mind into harmony.
IMPERIAL MEETINGS
There are many seminar rooms. However, imperial claims are not easy to meet. With our modern premises, which extend over 200 square meters, we create the perfect conditions for your successful event. Tip: The ›Kaiser Maximilian Suite‹ offers the most stylish setting for exclusive occasions for up to 10 people.
Facts
4 * superior
73 rooms: including 5 suites, 18 junior suites, 50 double rooms
Award-winning restaurant
Wellness area with indoor pool, sauna, sanarium, steam bath, infrared cabin, ice grotto, relaxation room with heated water beds, vitamin bar, solarium, fitness room
Sun terrace
Free WiFi internet
200 m² event area
Hotel bar, fireplace room
24 hour reception service
Free garage parking
Children's playroom
reviews
Excellent hotel with great service and impeccable facilities
Beautiful, spacious rooms with a large, comfortable bed, beautiful country-style furnishings and a first-class bathroom.
Very central location directly on the Hahnenkammbahn, free parking spaces on the hotel grounds or in the underground car park are sufficient.
Extremely friendly hotel staff, always helpful and courteous.
The hotel and rooms are extremely clean and room service cleaned the room very thoroughly every day.
First-class massage offer in the wellness area with an extremely knowledgeable and friendly masseuse. Great indoor swimming pool to cool off with some loungers also in the outdoor area to sunbathe.
The fitness room is small but functional.
Outstanding food and great service, especially the breakfast buffet is brilliant, with a great selection and various stations to feast on. Just great! Nico, tripadvisor; 08/19/2020
Almost indescribable! Dear KAISERHOF team, what is offered here is worthy of 5 stars in all respects. If someone complains in this hotel, they cannot be helped. The food is praised by everyone and it was consistently great every day across all courses!
The staff from the cleaning woman to the front desk to the service are all very courteous and friendly.
The rooms are spacious, and also quiet, although the train runs between the hotel. One more word about the location of the hotel, it is really great and a dream for all hikers, bikers and skiers. We will definitely come back and thank everyone for their great work.Eliane Pécourrt and Christian Aeschimann; tripadvisor 08/06/2020
Vieguy, tripadvisor.com
" Great mood. Friendly atmosphere. «
Approved rating, trustyou.com
» The hotel is very well maintained, has an elaborate interior and is a great place to stay thanks to the very friendly staff. The breakfast buffet is very rich and invitingly presented.
The five-course evening menu is a dream from start to finish. The location of the hotel is close to the center and a few steps from the Hahnenkammbahn. «

Lokewa, tripadvisor.com
Take a deep breath in the middle of the beautiful Alps
OUR ROOMS
Each room is a retreat for mind and body. That is why every room is designed with great attention to detail and offers comfort at the highest level. Our 73 rooms and suites are excellently equipped, comfortably furnished and, thanks to the personal service, they become the holiday retreat you long for. The revitalized Grander water also contributes to this – a Tyrolean secret for reliable vitality. From cozy rooms, cozy under the attic to the spacious suite – all have the sweeping panorama in view.
FURNISHING
In the minibar you will find refreshing drinks, as well as the fastest Internet to quickly access the worldwide web. Our guests are welcome to use the high-speed Internet free of charge – throughout the hotel. And then don't forget: Windows that can be opened to feel the wonderful fresh mountain air throughout the room. The KAISERHOF is a non-smoking house.
CHILDREN'S DISCOUNTS
Children up to 2 years pay no extra charge All children between 3 and 5 years have a discount of 80%, all children between 6 and 14 years have a discount of 60% and all persons over 15 years have a discount of 30% of the room rate per person. Discounts based on two full paying guests in the room. Valid for the 3rd person.
PETS
We know that your four-legged friend is also a member of the family, so we are happy to welcome your pets. The ideal accommodation for you in Kitzbühel. For your four-legged friend we charge € 22 per day without food.
HEALTHY STONE PINE
The cozy atmosphere that we owe to the fine stone pine has been used as a building material in mountain regions for centuries. Locals insist on the ancient knowledge about the stone pine, which is said to have very positive effects on the body, and research has only given positive reports on this wood.