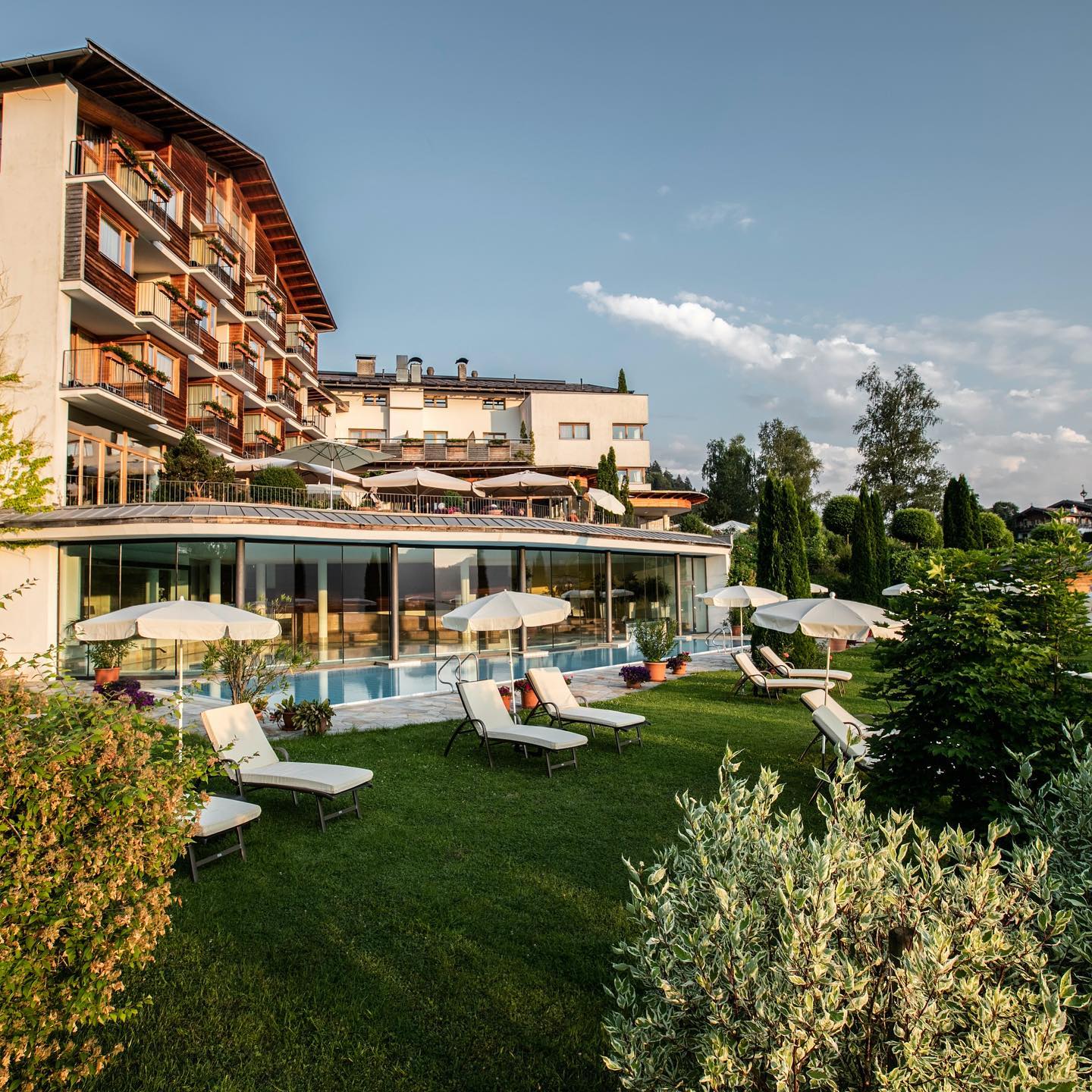 Bichlnweg 153, 6370, Austria
Bichlnweg 153, 6370, Austria
Hotel Bichlhof in Kitzbühel ?
Spa Hotel close to Bichlalm Lift
10 Bichlhof facts
1. Cheese from the Bichlalm, freshly caught fish from our fish ponds, homemade jams, honey from the Kitzbühel bees, meat from the farmers in the region, eggs from the neighboring municipality of Aurach and all sausage products from producers in Kitzbühel
2. Fresh mountain spring water from our own spring
3. Forest bathing in our beech forest – you will be able to feel the power of the forest
4. Bichlhof Gin Package (in-house Bichlhof Gin by Rick Gin and Tonic Water) so that you can enjoy your digestif or aperitif in your room at a distance.
5. Bichlalm winter hiking and ski touring area right on the doorstep.
6. You can also enjoy the most beautiful view of Kitzbühel on our terraces, in the restaurants and in the outdoor pools with a distance – we have ensured your safety distance everywhere in the hotel.
7. Rental of hiking rucksacks, winter hiking sticks and snowshoes
8. Daily ski shuttle to the Hahnenkammbahn for our guests
9. Convenient ski ticket sales at our reception
10. Small family-run house with 52 rooms & suites – from our point of view, the attention to detail is palpable
Your host family Andrea & Walter Hopfner welcomes you and your daughters Julia & Lisa to the Bichlhof. The family atmosphere combined with modern design convey a very special kind of charm in a very special location. At 903 m with a view of the city of Kitzbühel, we are happy to meet the challenge of meeting the high expectations of our guests. Our aim is to create harmony between traditional and modern zeitgeist.
In our opinion, there is only one basic recipe for the perfect holiday at the Bichlhof:
Quality – nature – personal commitment – naturalness – great attention to detail – longstanding and committed employees and many warm guests.
We look forward to you!
Your Hopfner family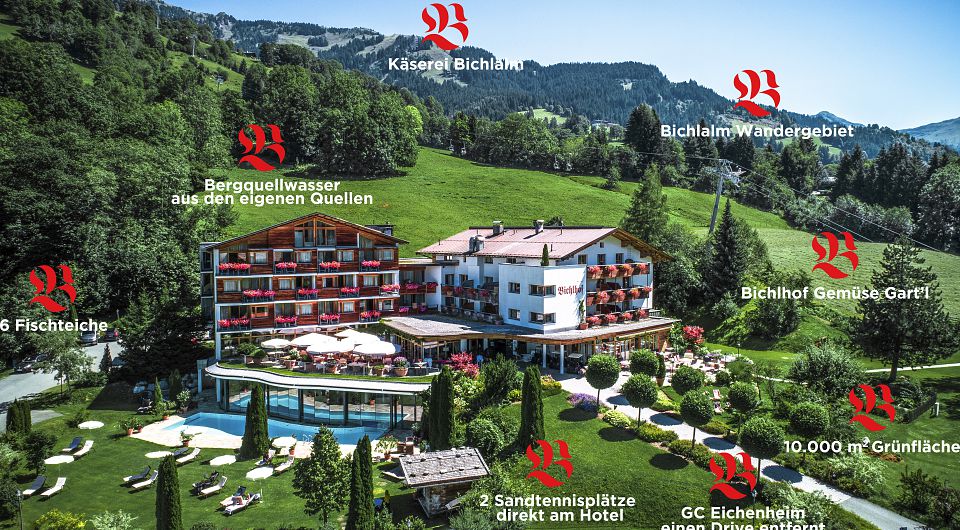 At the Bichlhof, the good is so close. At 903 meters you will discover freedom and nature in its calmest and most natural way. The view of Kitzbühel and the surrounding mountains makes your vacation with us really successful.
Our 52 rooms & suites offer enough space for everyone and the spacious SPA area leaves nothing to be desired. In our 20m outdoor pool (heated all year round) you can just let yourself drift.
The Hotel Bichlhof sits above the beautiful village of Kitzbuehel directly next to the Bichlalm Lift Station.