bio-Hotel Stanglwirt
Bio and Wellness Spa Hotel Stanglwirt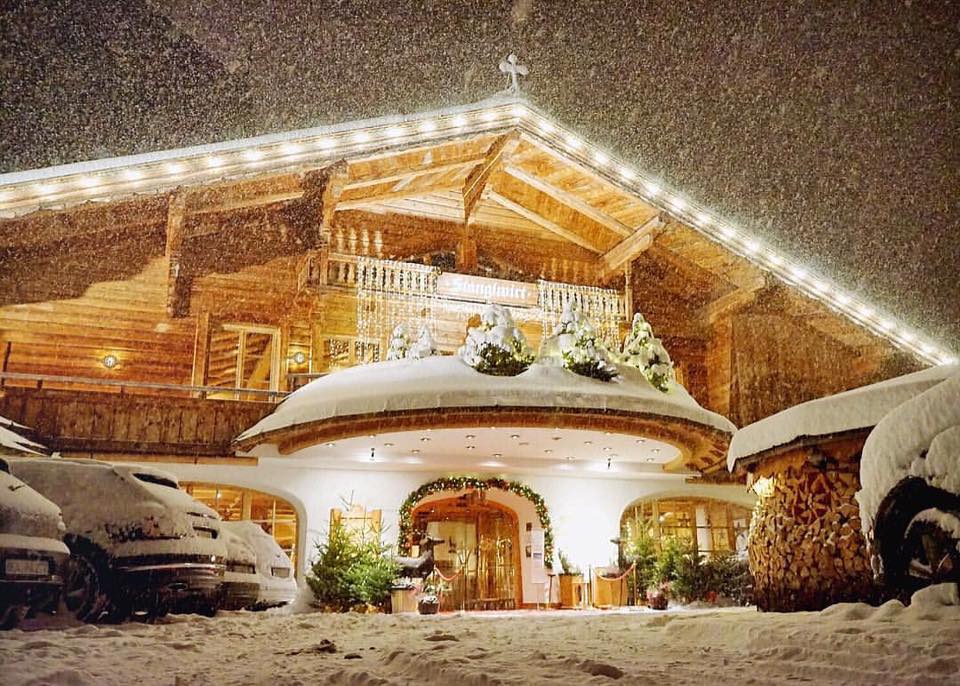 Kaiserweg 1, Going, 6353, Austria
Kaiserweg 1, Going, 6353, Austria
BIO AND WELLNESS HOTEL STANGLWIRT
Feel at Home
A relaxed wellness vacation with your best friends, a romantic 5-star weekend with the great love or a varied vacation trip with the whole family. The organic and wellness hotel Stanglwirt is always worth a visit. However you want to organize your personal break from everyday life , in the Stanglwirt you can enjoy the unique combination of nature, luxury, sport, wellness, entertainment and sustainable relaxation.
THE ONLY ORGANIC FARM WITH AN INTEGRATED LUXURY HOTEL
The Stanglwirt is an organic farm and five star wellness and luxury hotel in one and has welcomed all guests for more than 400 years authentic Austrian Hospitality and an incomparable range of high-quality leisure, sports and recreational opportunities .
The Stanglwirt is considered the perfect Golf Hotel in Austria by fans of the skilled tee . With a direct view of the breathtaking mountain panorama of the "Wilder Kaiser", you will immediately feel "at home" in our family-run organic and wellness hotel since 1722.
Speaking of feeling "at home": In our cozy and well-equipped you will find everything you need for a pleasant stay in feel good room and suites . As everywhere in the most homely hotel in Kitzbühel , you can also enjoy the best of nature here – in the form of natural stone pine, pure wool and fine linen.