Our updated review of kitzbuehel
Kitzbühel is a magical place. Unlike many other quaint and peaceful Austrian ski villages, Kitzbühel is a vibrant and busy town, but one whose center is blessed with medieval architecture, car-free cobble-stone streets and a great variety of hotels, bars and restaurants.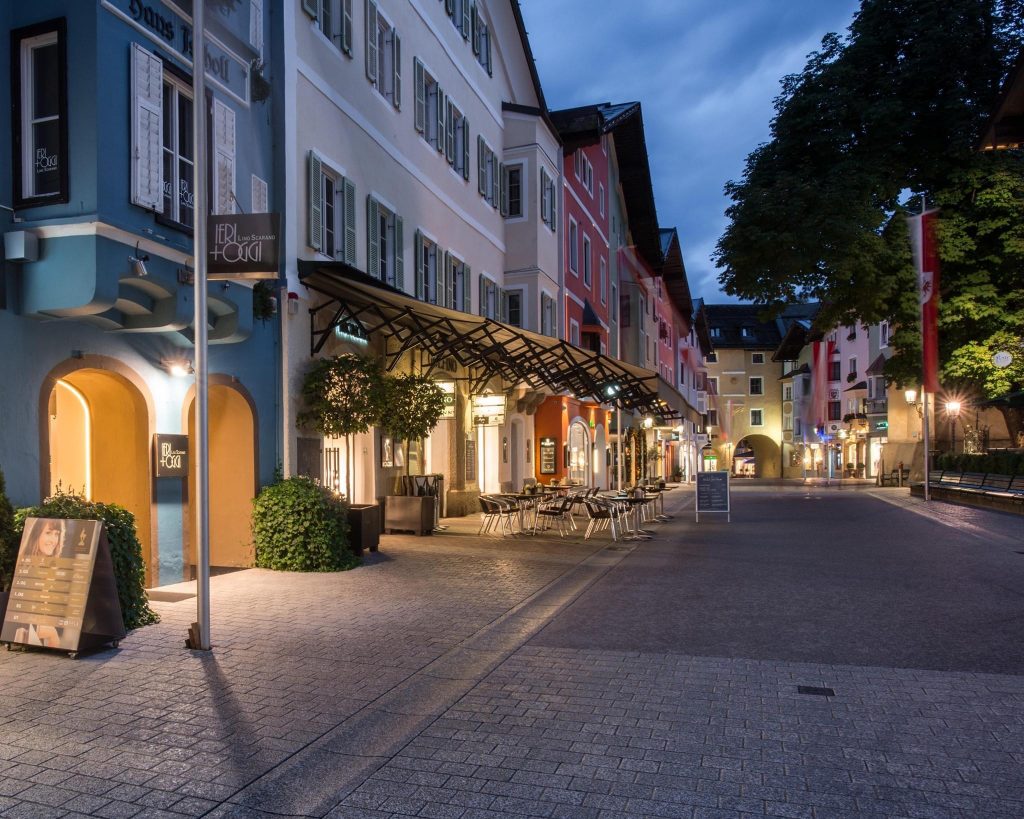 Fortunately it also boasts a wonderful ski resort; one that can not only be enjoyed by skiers of all standards but more famously plays host to the most highly anticipated race each year, the Hahnenkamm men's downhill.
With its twists, banking turns, flats and jumps it's one of the most difficult in the World Cup circuit, so it's not surprising that Kitzbühel becomes one monster party as more than 70,000 spectators descend on the town.
The run, which extends from the top of the gondola down the Streif course to the town, is closed to skiers until the race is over (usually mid-late January). After then, any punter can try their hand at the course and, given how steep it gets in places, appreciate how truly terrifying it must be at speeds of up to 130km/h.
Unfortunately, the one thing in our review of Kitzbuehel is stuck with is its altitude. It's pretty low (800m) and this often results in some fairly ordinary snow conditions.
We went to sleep to the sound of rain and when we woke it was a winter paradise – up to 20 inches had fallen up top, and given how dire the conditions had been the day before, we were pleasantly surprised to find some excellent powder stashes.
So you might just get lucky with the snow, even with little about. If you don't get lucky then there's certainly plenty to do around town that will keep you occupied and happy.
Please feel free to comment or rate our review of kitzbuehel