Hotel Erika
Boutique Hotel Erika newly renovated in Kitzbuehel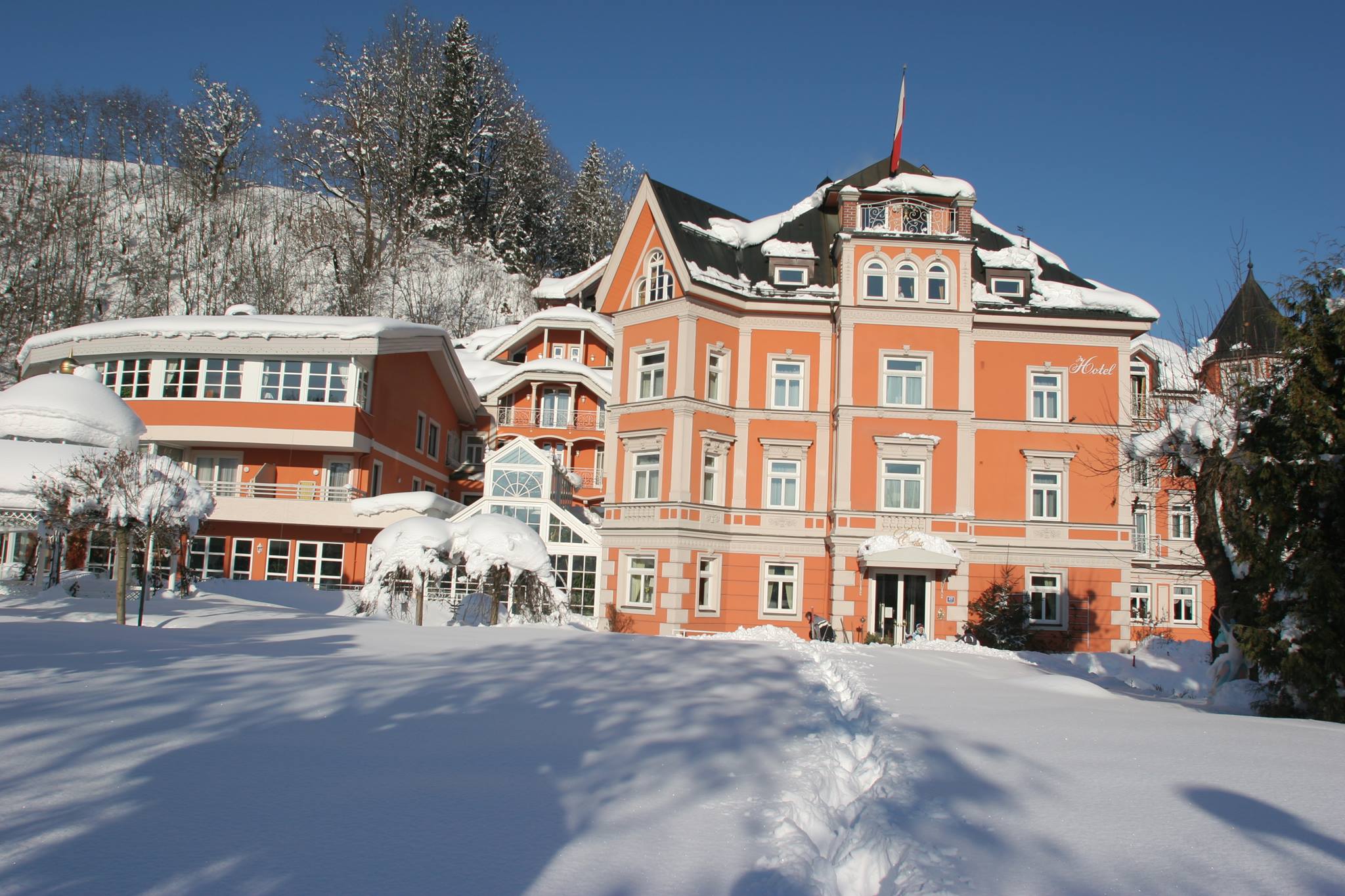 Josef Pirchl Strasse 21, 6370, Austria
47.450619909949, 12.389949804992
Josef Pirchl Strasse 21, 6370, Austria
47.450619909949, 12.389949804992
Hotel Erika a gem in kitzbühel.
THE BOUTIQUE HOTEL ERIKA.
A peaceful garden awaits you in the heart of Kitzbühel. The fragrant flowers and herbs of the local mountains are swaying in it, a pond reflects the blue of the sky and a unique blossom of perfect guest culture has been shining for a hundred years: the Erika.
Built in 1897 as an Art Nouveau garden hotel, it is one of the most traditional and renowned hotels in Kitzbühel. Carefully and lovingly completely renovated, as a boutique hotel from the reopening in December 2020 it will combine the architectural flair of the early days with all the amenities that you as a discerning guest expect.
Under one roof – or rather under the roofs, dormers and turrets of the ensemble, in the covered outdoor seating and under the foliage of the walkways – the Erika combines the most beautiful sides of Kitzbühel: nature and originality are combined with refined taste. The dignified interior with its subtle islands of calm and retreats goes hand in hand with the generosity of an open house, in whose bar and lounge locals and guests come together.
And in our widely praised cuisine, international refinement and Tyrolean heartiness complement each other to form a wonderful synthesis. The bond with the country and its people determines all aspects of our actions and so we combine the highest guest culture with sustainable benefits for people and nature.
ravishingly beautiful.
LOTS OF SPACE FOR RELAXATION.
Our 50 rooms and suites combine alpine comfort with exquisite comfort and refined elegance.
They not only offer peace and quiet for adventurers traveling alone, soulmates or
discerning couples, but also allow families to breathe easily thanks to their generosity.
the luxury of timeless casualness.
GREENHOUSE – THE BAR | LOUNGE AS A LIFESTYLE.
The greenhouse is a place where you can spend casual hours in stylish surroundings and where the bartender knows the classics and the latest creations of delicious drinks as well as the guests.
Locals and guests spend lively evenings together in our comfortable lounge and even later at the bar, sharing anecdotes and heroic stories and sometimes even making
friendships for life.
enjoyment open to the top.
RESTAURANT RIKS | PALATE TICKLING À LA CARTE, AL GUSTO AND GENERALLY.
When it comes to great pleasure, main meals and festive meals, the RIKS is the place to go. The map here is as changeable and multifaceted as the location. Open in summer, transparent, light and airy. Magical, warm and cozy in winter.
The kitchen is seasonal and fresh and offers even the most spoiled palates, including those of vegans or
vegetarians, always new sensations. The focus is on Tyrolean cuisine, which makes you happy and content after a long day in the mountains.