Kaps Golf Club
Awarded the Best Golf Course in Austria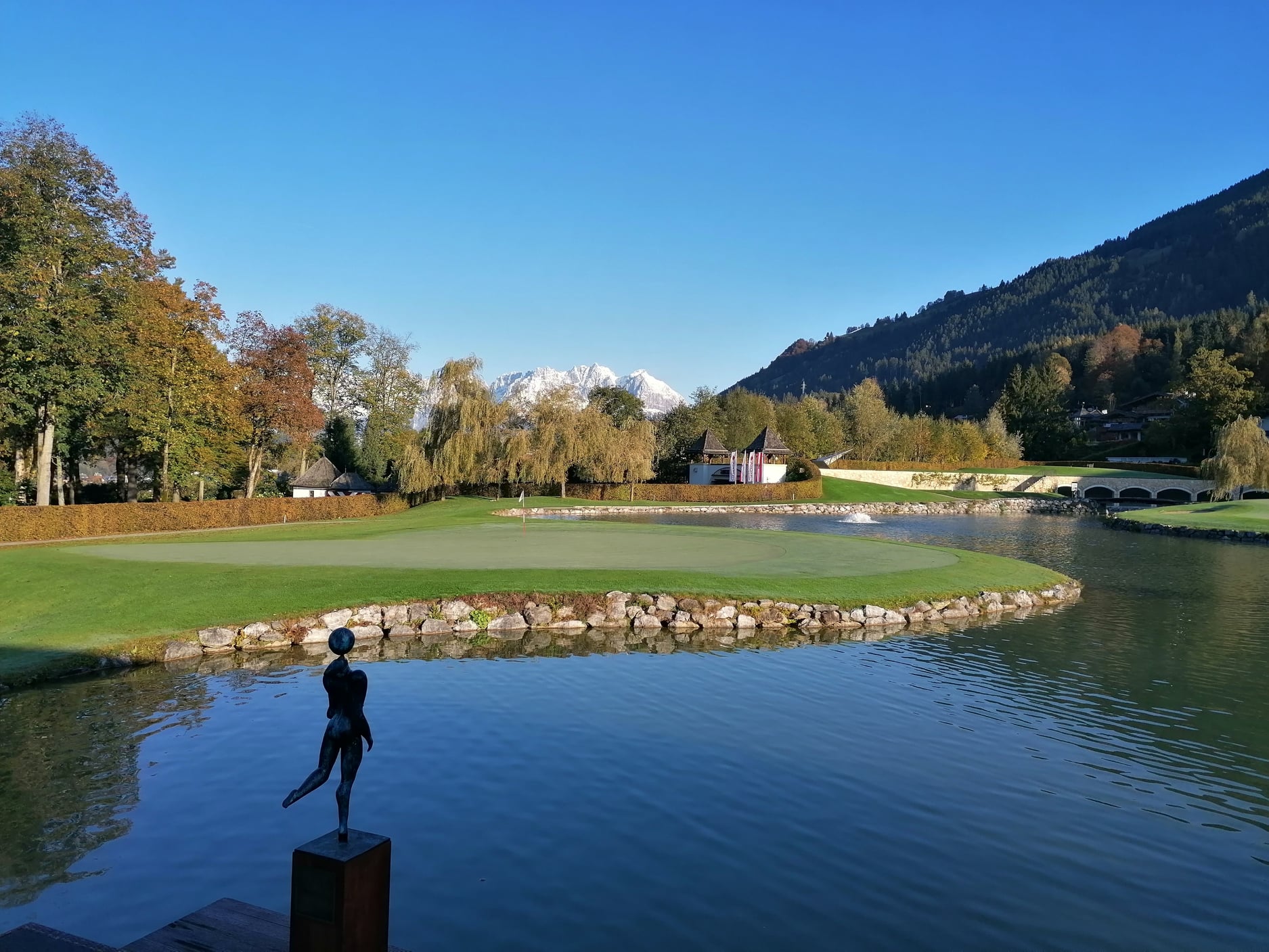 Ried Kaps, Kitzbuehel, 6370, Austria
47.441540014871315, 12.403693199157715
Ried Kaps, Kitzbuehel, 6370, Austria
47.441540014871315, 12.403693199157715
Austria's Best Golf Course 2017, 2018 and 2019
We are pleased to announce that the Kitzbühel Golf Club has been voted Austria's Best Golf Course 2017, 2018 and 2019 at the World Golf Awards!
HELLO TO THE GC KITZBÜHEL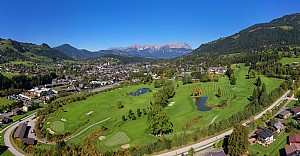 In 30 hectares of undisturbed parkland in the middle of Kitzbühel, a par 5 from the church tower
9-hole golf course
Club founded in 1955, the tradition lives and continues.
Completely new building: Standard 70, lots of water, old trees, 1st tee and 9th green directly on the club terrace, PGA quality, own parking lot for club members, 5-star club restaurant at reasonable prices; Cloakrooms, office and club salon in the tower house of the Kapser castle complex.
A-ROSA Kitzbühel
5-star, castle ambience, 150 rooms, 2300 m² wellness, meetings and events for 300 people, underground parking for hotel guests and green fee players, open all year round. View of the "Jochberg Mountains" in the south, the "Wilder Kaiser" in the north, the "Hahnenkamm"
Schloß Kaps
centuries-old family seat, completely restored, historical facility, well-kept park, social meeting point for a given occasion, cultural life.
WELCOME TO THE KAPS STEAKHOUSE
Kitzbühel, always a place of enjoyment and good taste, presents itself to its guests in summer and winter as an extraordinary stage and at the same time as a unique setting for culinary sensual experiences at the highest level. In our à-la-carte Steakhouse Kaps you can enjoy meat specialties with all your senses. In front of the breathtaking backdrop of the A-ROSA Resort in the middle of the Tyrolean Alps, the flickering open fire, long tables and a lake terrace create a rustic ambience.
In order to guarantee you the best taste, we attach great importance to quality. We work closely with traditional regional companies such as the butcher's Huber and offer you a menu packed with taste highlights. How about, for example, a tender Black Angus carpaccio or one of our delicious homemade burgers made from 100% free-range beef? Steak lovers also get their money's worth. We prepare your favorite meat exactly as you wish on "The Big Green Egg", our exclusive charcoal grill, or the hot stone.
And if you are in the mood for fish or something vegetarian – just ask! We are also happy to help you with the choice of drinks, after all, what is the perfect steak without the flavor of a matching red wine?
You can literally enjoy an aperitif for the senses that stirs up culinary anticipation and makes your visit as unique as it is unforgettable. With this in mind, we wish you an unforgettable stay with us at the A-ROSA Steakhouse and look forward to welcoming you as our host. The cloakrooms, offices and a very nice club room for members of the Kitzbühel Golf Club are located in the former farm building of Schloss Kaps.